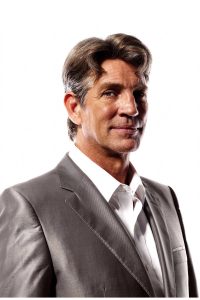 Eric Roberts is an Academy Award nominee for his role in Runaway Train and a three-time Golden Globe nominee for Runaway Train, Star 80, and King of the Gypsies.
In Addition, Roberts received critical acclaim at the Sundance Film Festival for his roles in A Guide to Recognizing Your Saints and It's My Party. He starred in La Cucaracha, which won Best Film at the Austin Film Festival, and for which Roberts won Best Actor at the NY Independent Film Festival that same year. Other notable performances include his roles in Final Analysis, Raggedy Man, Hollywood Dreams, Heaven's Prisoners, The Dark Knight, The Expendables and Lovelace.
On television, Roberts has received international attention for roles in "Heroes", "Entourage", "The L Word", "The Cleaner", the CSI's, "Justified", "Less Than Perfect", "In Cold Blood" and "Crash".
On Stage, Eric won the Theatre World Award for his role on Broadway in "Burn This." He returned to the stage in "The Exonerated".